Knowledgeable
Professional
Rooted in Community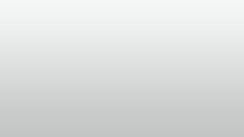 At Bedrock Engineering, community is at our core. Serving both public and private sector clients in the San Joaquin Valley area and beyond, we strive to serve the community we call home. From topographic and boundary surveying, to construction staking, the preparation of maps, legal descriptions, and specifications; to underground utility locating/mapping, site planning, grading, street, and underground utility design, Bedrock Engineering is the Central Valley's go-to engineering company.

Bedrock Engineering, Inc. is a state-certified small business, owned and operated by its founders: Corporate President Michael S. Hartley, PLS; Corporate Vice President Peter Mayne, PLS; and Corporate Secretary and Chief Financial Officer David O. Hartley, RCE. With over ninety years of combined, local experience, Bedrock's founders have been working together since 1990. Bedrock Engineering, Inc. is an active member of the San Joaquin Valley Chapter of ACEC, the American Council of Engineering Companies.

At Bedrock Engineering, we believe in hiring educated and highly talented individuals right from within our local community. Bedrock also believes firmly in giving back to the community by participating in local events and fundraisers, sponsoring local youth sports teams, being active in local clubs and professional organizations, and through donations, scholarships, and pro-bono work. The Central Valley is not just where we work – it is where we live, play, and raise our families.

The safety and well-being of our clients is our top priority. We are dedicated to promoting safe working conditions and accident prevention, and take every necessary measure to ensure compliance with safety regulations. Our team conducts routine safety meetings and assesses job sites to identify and address potential safety issues before beginning work. We understand the importance of being vigilant in order to prevent accidents and injuries on the job. We are committed to upholding the highest standards of safety for our clients, our team, and the community.
We believe that the key to successful projects is a strong foundation of knowledge, experience, integrity, effective communication, and attention to detail. We are committed to maintaining a trusted relationship with all of our clients and strive to provide them with honest, accurate, and professional services at a fair price. We value our clients and always strive to treat them with the respect they deserve.
Bedrock Engineering proudly supports the following organizations through donations, scholarships, pro-bono work, volunteer efforts, and mentoring:
Boy Scouts of America

Destination Imagination

ACE Mentor Program

Junior Achievement USA

California State University, Fresno – Geomatics Engineering Program

California Land Surveyor's Association

CLSA Education Foundation

American Council of Engineering Companies

The Ranchos Independent Newspaper

Camp El-O-Win

Bonadelle-Ranchos / Madera-Ranchos Chamber of Commerce

Woodward Shakespeare Festival