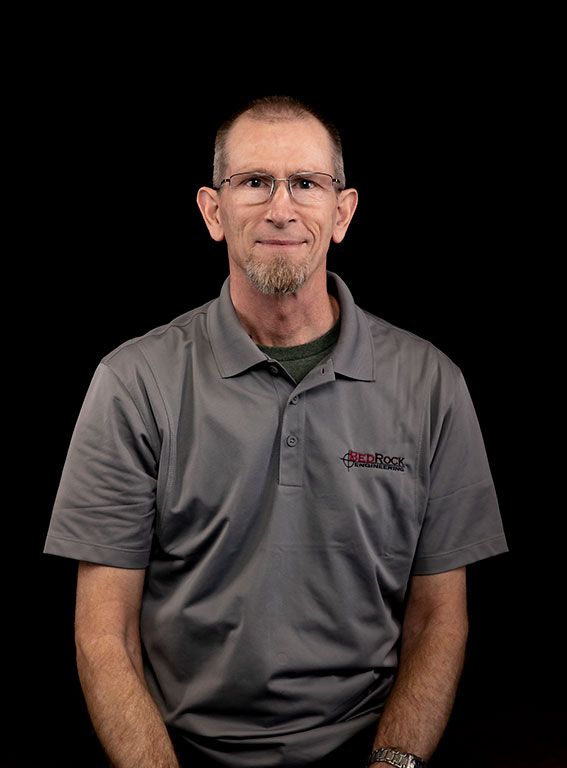 Richard C. Shepard, PLS
Richard is a Professional Land Surveyor. His land surveying experience, starting in 1986, includes construction staking, topographic and boundary surveys, ALTA surveys, aerial photo control surveys, and right-of-way analysis.  Richard has extensive experience in managing the surveying components of boundary, right-of-way, and construction projects.  He has over twenty-five years experience using AutoCAD and Civil 3D for survey mapping and plan production.
Before joining Bedrock Engineering, Richard was Head of the Survey Department for Giersch and Associates, Inc. in Madera, CA. He was responsible for all aspects of the department, including research, cost estimates, fieldwork, parcel maps, ALTA survey maps, and legal descriptions. In addition, he was responsible for preliminary drafting and quality control of civil engineering improvement plans prepared by Giersch and Associates and for review of outside record maps and improvement plans as the agent of the City Engineer for various client-cities, including Chowchilla, Fowler, Parlier, and Mendota. Richard currently serves as the Acting City Surveyor for the City of Orange Cove.