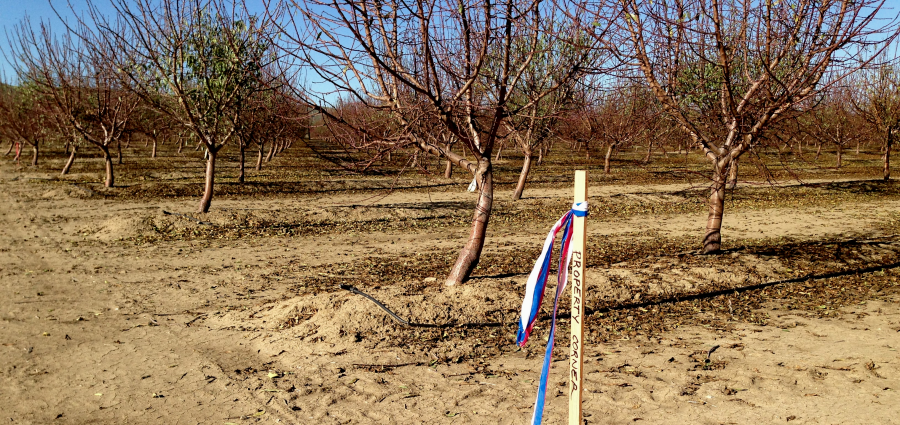 Lot Line Adjustment (LLA) is the process of changing the existing property lines of a parcel. Lot Line Adjustments (LLAs) must follow the provisions set by Section 66412(d) of the Subdivision Map Act, which says a lot line adjustment may relocate one (1) or more lot lines between two (2) or more existing adjacent parcels, where land taken from one (1) parcel is added to an adjacent parcel and where no more parcels are created than originally existed. In other words, lot line adjustment can serve the purposes of:
Merging up to four (4) adjoining parcels into one single parcel.

Changing the boundary between up to four (4) adjoining parcels.

Reconfiguring the shapes of up to four (4) parcels.
Each of the above processes will yield either the same number of parcels as initially, or fewer. The number of parcels cannot be increased by use of a lot line adjustment.

The State of California requires that a licensed Professional Land Surveyor submit the LLA application form along with legal descriptions on behalf of the owner of the property. The experienced professionals at Bedrock Engineering can efficiently execute your lot line adjustment application. Once an LLA application is submitted, it is thoroughly reviewed by planning officials. If approved, an approval letter is issued containing 'approval conditions' to be met prior to obtaining a Certificate of Compliance.

Typical approval conditions may include:
A preliminary title report has to be submitted (not older than 30 days).

A deed of the newly configured parcels has to be recorded.

Alter and record any trust deeds which affect the property in order to clearly describe the new configuration.
When all of the approval conditions are met, the department works in conjunction with the title company to synchronize the processing of all the required documents. The Certificate of Compliance is issued to the owner, certifying the legitimacy of the newly configured parcels. After the deeds are recorded, the lots are reconfigured and Certificates of Compliance can be issued. County records, such as the surveyor's case maps, assessor's maps, etc., can take several weeks to be updated. A copy of the final approved Certificate of Compliance is mailed to the applicant and their agent. The arrival of this document signifies that the lot line adjustment process is complete. Bedrock's professionals have years of experience taking clients through this process from start to finish.

In California, the California Environmental Quality Act (CEQA) requires some projects to submit an environmental study along with the application.