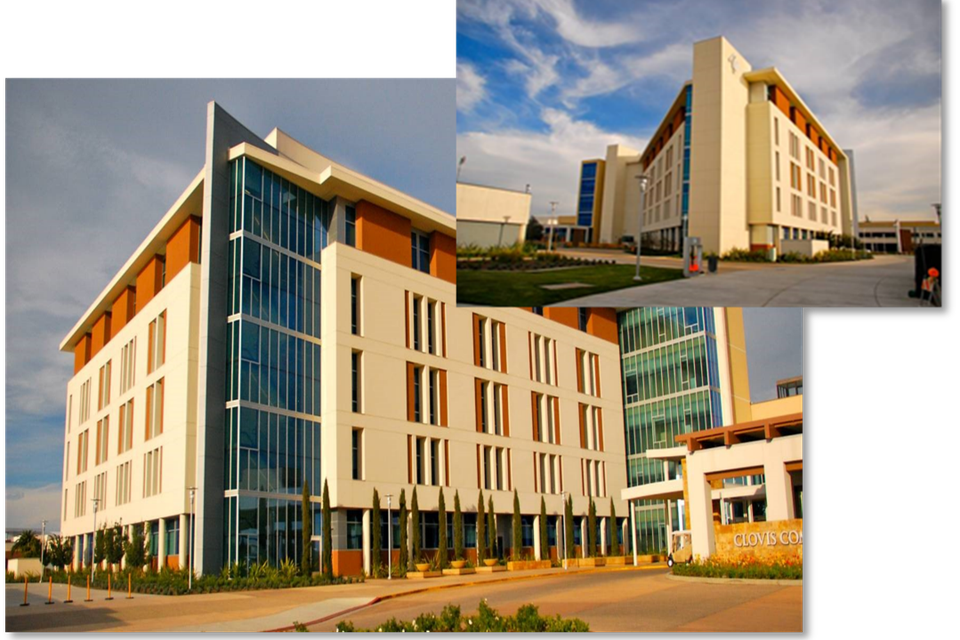 CLOVIS COMMUNITY MEDICAL CENTER
PHASE B EXPANSION
At the heart of the Phase B expansion is the new bed tower. At 90 feet tall, Clovis Community Medical Center's new 5-story bed tower is the tallest building in Clovis. The Phase B expansion also included a new emergency department, a new Material Management building, a new Central Plant building, a new parking structure, a new Diagnostic and Treatment wing, and numerous paving operations and underground utility installations. Bedrock performed construction staking, control surveys, anchor bolt surveys, and building and shoring monitoring for the entire $350 million Phase B Project. (Contract value: $250,000)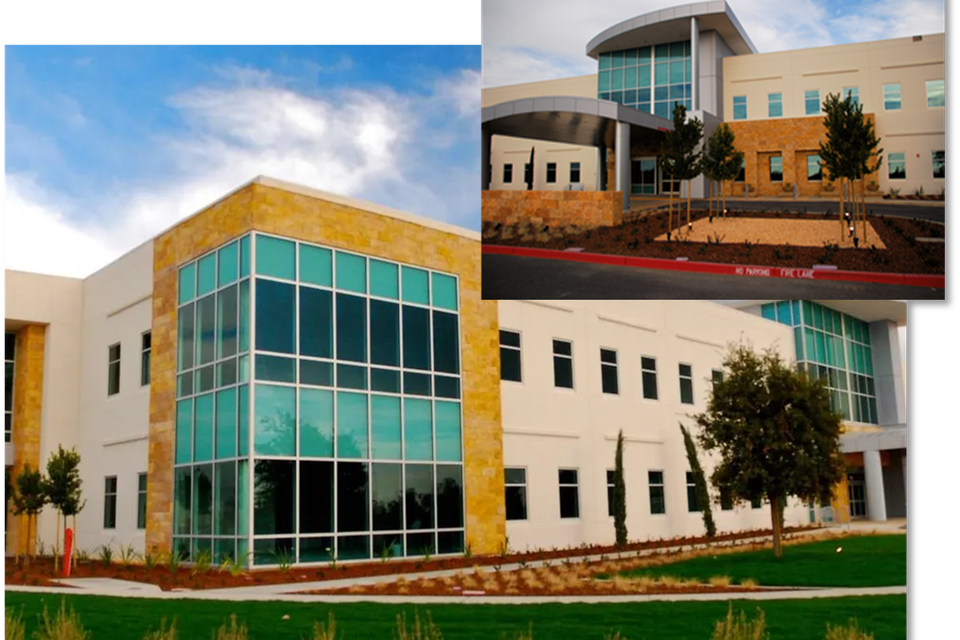 CLOVIS COMMUNITY MEDICAL OFFICE BUILDING & HEALTH AND EDUCATION CONFERENCE CENTER
In addition to the Phase B Expansion, Community Medical Center has been improving their infrastructure by constructing several new facilities, also located on the Clovis campus. A new four-story medical office building, constructed in summer 2012, has 93,000 square feet of office space. The new Health & Education Conference Center contains a 200+ seat auditorium and will be used to educate medical personnel and patients. Bedrock Engineering performed the construction staking for both the Medical Office Building and the Health & Education Conference Center, and the post-pour anchor bolt surveys for the Health & Education Conference Center. (Contract values: $32,000)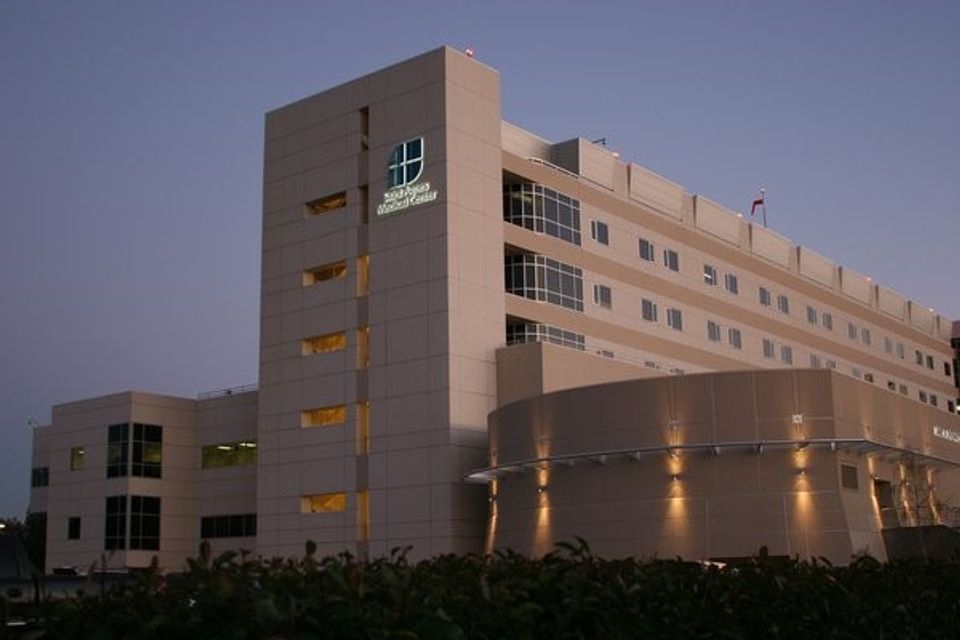 SAINT AGNES MEDICAL CENTER
Bedrock Engineering's staff performed control surveys and construction staking for the 230,000-square-foot, $75 million Heart and Vascular Center expansion project.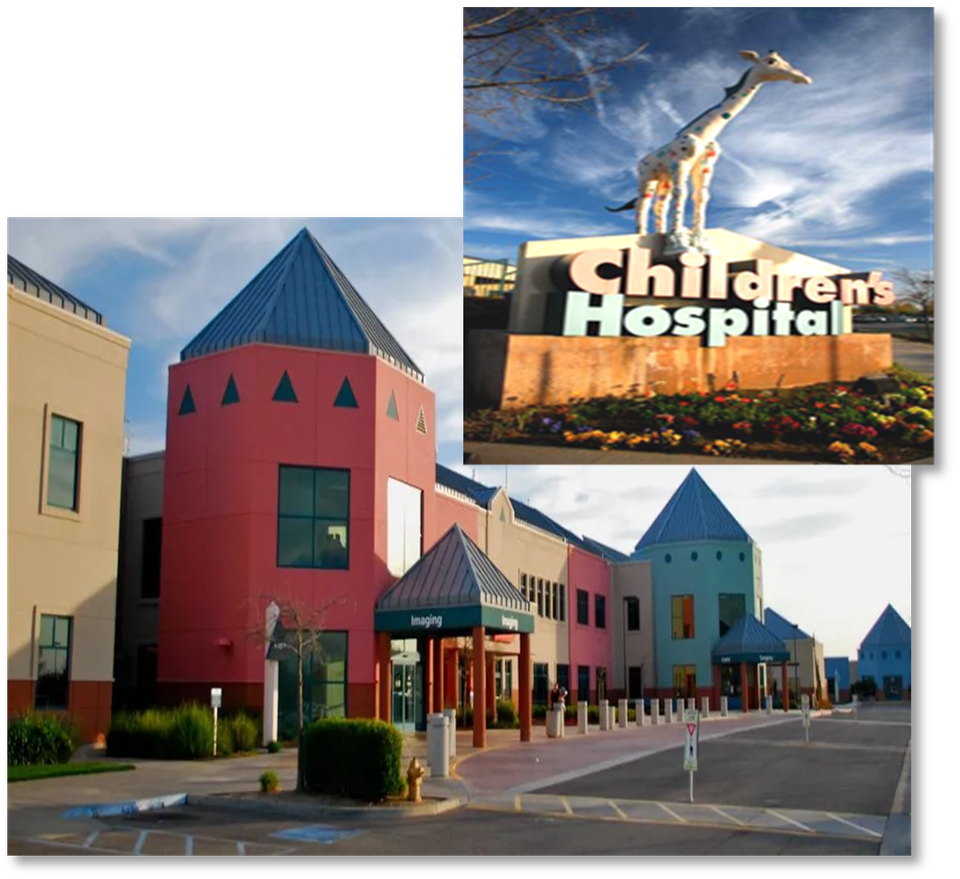 CHILDREN'S HOSPITAL CENTRAL CALIFORNIA
Bedrock Engineering's staff compiled all horizontal and vertical photo-control and detailed topographic surveys for engineering design, prepared record mapping for the Children's Hospital site and surrounding parcels, and managed construction surveying services on-site and off-site for the premier pediatric medical facility in California, one of the 10 largest hospitals of its kind in the nation, located in Madera County just north of Fresno.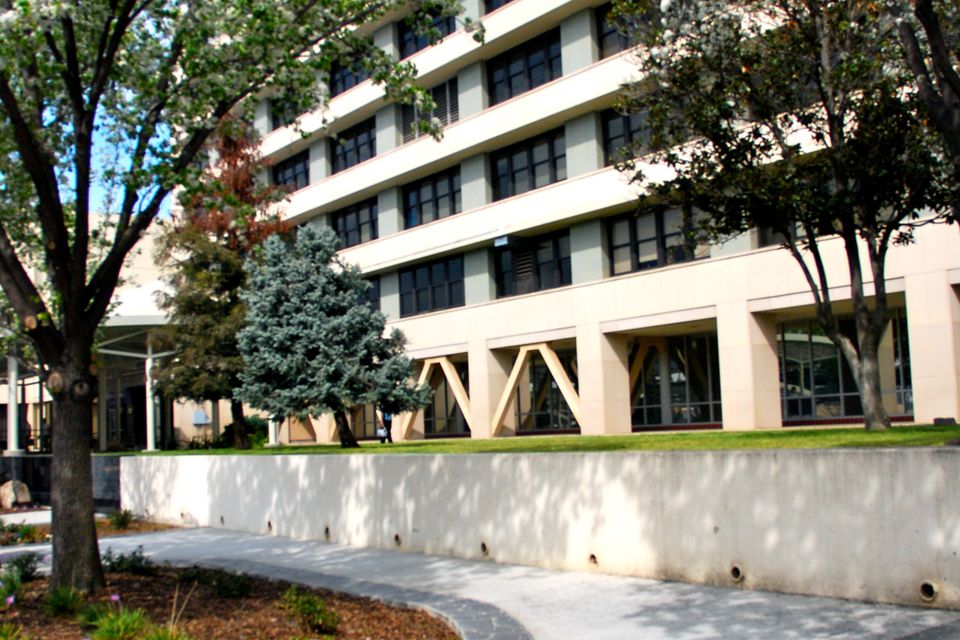 VETERAN AFFAIRS HOSPITAL 
Bedrock Engineering's staff performed the topographic survey for the Veterans Affairs Central California Health Care System (VACCHS) in Fresno to facilitate future engineering design and document the as-built locations of all on-site improvements. The staff also provided underground locating for the new recreation area and construction staking services for the new mental health building and the new emergency generator installation project.